Payroll Outsourcing Services
The complete outsource of your payroll will save you time, it is worry-free and ensures the satisfaction of your employees.
Whether you have 10 employees or 10,000, there are provisions guaranteed by the Department of Labor and Employment (DOLE) that must be included in payroll computation. As payroll service providers, BGC and Co. CPAs can handle any business's payroll requirements – from large BPO corporations with hundreds of employees, to small office enterprises with just a handful of staff. Our accounting practices, in line with the ISO 9001:2008 standard, ensure that companies never overpay – or underpay – their employees, as well as provide them with the necessary employee benefits.
To provide employees with the highest amount of net income from their monthly salary, BGC and Co. CPAs can use specific payroll structures allowed by the Bureau of Internal Revenue (BIR) to maximize tax shielding and minimize salary deductions.
BGC and Co. CPAs works with a cutting-edge payroll platform specifically designed for Philippine requirements. With both client-based and online versions available, companies can opt for either an internet- or intranet-based system, which also allows the upper management to completely monitor and control payroll proceedings. The platform also features customizable restriction and access for different levels of staff, which can help reduce the time spent by HR personnel on payroll activities.
Our accounting and outsourced payroll services department can process your company's requirements bi-monthly and sends the necessary files to the management for verification. Payslips may be: emailed directly to the staff, accessed online, or printed out and delivered directly to your office premises.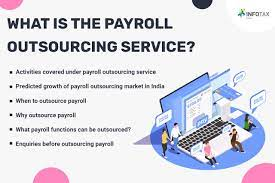 Basic Payroll Outsourcing sServices in the Philippines include:
Customization of payroll requirements
Provision of online access to payroll files
Web-based/online employee self-service
Workflow for Sick Leave, Vacation Leave, Overtime, and Expense Approval
Provision or integration of electronic Bundy Clock or Bio-Metrics
Payroll is one of the core accounting functions in any company or organization; it is, of course, necessary to pay employees for the work they have contributed to the business. However, internal payroll often drains a company's accounting and HR resources and leaves serious lapses in internal security and control. BGC and Co. CPAs tax lawyers and payroll specialists will sit down with you and help your construct a payroll plan that will meet all of your company's various needs.
Government Benefits and Remittance:
Registration of new employees with SSS, Philhealth, HDMF
Computation of mandated benefits
Computation of additional employer benefits
Payment and processing of payments to Government Agencies
Submission of Receipts
Submission to Department of Labor
Filing Visas for Foreign Staff
Covid related submissions
Additionally, BGC and Co. CPAs team of accountants can assist businesses with their end of year employment requirements and renewals.
Call us today to inquire about our payroll outsourcing services in the Philippines.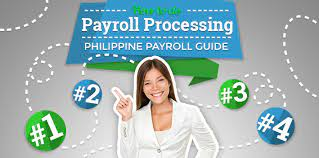 BGC and Co. CPAs is a mid-sized progressive auditing firm providing comprehensive set of cost effective solutions to organizations like yours.
Our services include auditing, accounting, bookkeeping, business management, and HR consulting. Further, we provide other business services like VISA processing in Bureau of Immigration (BI), Philippine Retirement Authority (PRA).
We are equipped with state of art tools and techniques along with dedicated professional to evaluate potential opportunities and risks effective auditing and assurance services. We understand a value adding auditing and assurance service focus on scope of business improvement rather than merely preparing financial statements and reporting on figures.
The firm was formed to assist clients on the preparation of compliances relating to tax, financial management, forecasting and accounting software and system installation. Assist clients in tax investigations, internal auditing procedures and provide on financial, taxation, accounting and auditing matters when needed. Processing of business registration, cancellation / termination.
Our Mission
Deliver reliable cost effective professional services in time meeting specific customer requirements.
Our Vision
To become one of the best auditing and accounting firm in the Philippines providing the utmost satisfaction to all the clients. We would like to be known as one of the finest company to partnered with in all the aspects.
Our Team
Our teams of dedicated professionals led by senior qualified accountants are obliged to give you quality services which will enable you to serve your clients better and there by improve your business. We together with our associates enable to give you the best in the industry.
ABOUT OUR SERVICES
Auditing and Assurance
We are equipped with state of art tools and techniques along with dedicated professional to evaluate potential opportunities and risks delivering effective auditing & assurance services. We understand value adding auditing and assurance service focus on scope of business improvement rather than merely preparing financial statements and reporting on figures.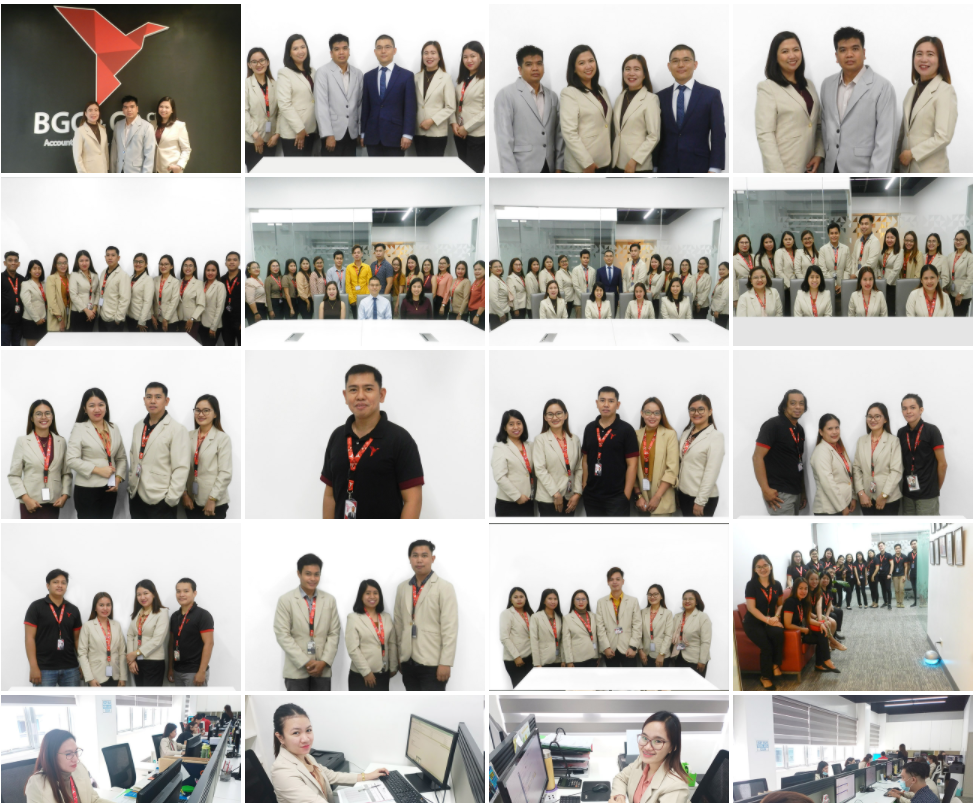 Our expertise in analyzing accounting systems, designing better systems with proper internal controls and management information reporting help our clients to adequately plan their business building strategy and give them the confidence to pace up with the rapidly growing economy.
Accounting and Bookkeeping
Accounting and bookkeeping is a necessity of every organization irrespective of its size. Our professionally qualified and experienced accountants understand and analyze business transactions and ensure compliance with the accounting standards. BGC has well trained staff familiar with many of the accounting system and most especially to the rapid changes in the BIR rules and regulations. Qualitative and timely accounting reports are crucial for the success of any business organization. BGC ensures relevant and reliable financial reports are delivered on regular intervals to assess performance and to facilitate decision making. Outsourcing of accounts department helps you to get professional expertise at lower cost and BGC provides the most efficient and effective bookkeeping solutions.
We assist you with below services:

• Accounts preparation and supervision
• Preparation and presentation of financial reports
• Bookkeeping services
• Payroll processing
• Training of accounting staff
Business Set-up and Termination
We do assist in setting up different types of business organizations through registrations to different government agencies such as:
• Securities and Exchange Commission (SEC);
• Bureau of Internal Revenue (BIR);
• Local Government Unit (LGU);
• Department of Trade and Industry (DTI);
• Social Security System (SSS);
• Philippine Health Insurance (Philhealth);
• Pag ibig;
• Food and Drug Administration (FDA)

We also assist our foreigner clients for the following:
• VISA extension;
• Bureau of Internal Revenue (BIR);
• 9g VISA;
• Special Resident Retiree's VISA (SRRV)
• Social Security System (SSS);
• Passport Renewal
SERVICES
CONTACT US
ADDRESS



7TH FLOOR, PCCI CORPORATE CENTER, L.P. LEVISTE ST., SALCEDO VILLAGE, BRGY. BEL-AIR MAKATI, PHILIPPINES 1209
Working Hours : 8:00 a.m - 5:00 p.m
PROFILE
AUTHORIZED INSTITUTION
想了解更多欢迎联系和咨询我们,中文 微信BGC998 电报@BGC998